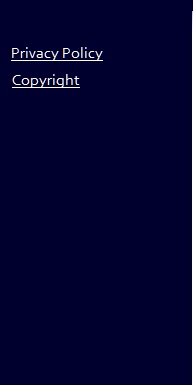 ABOUT US

Software Applications for Microsoft Dynamics SL

Silver Brook Systems' web site is intended to provide a high level of service to our clients, channel partners, and the Solomon community. At Silver Brook Systems, we take the issue of privacy seriously. Information provided to us through the web site is not sold or distributed to third parties with the following exceptions:

o
We may provide your contact information to a local reseller if you request product information. In these cases, we will provide you the option of specifying your Solomon reseller or permit you to indicate you do not wish to be contacted by a reseller.

o
We may provide information to Solomon Software to the extent necessary to diagnose and resolve techical problems and bugs reported by you.

o
We will provide information to affiliated third parties such as credit card processors, fulfillment houses, etc. to the extent necessary to deliver the information, products, and/or services you have requested.

Email Addresses

We will not sell or give your e-mail address to any third party. Your e-mail address may be used by us to:

o Follow up on your visit to our website
o Notify you of new or updated products and services
o Respond to your requests for information
o Provide information of general interest to the Microsoft Dynamics SL community

You may elect to discontinue receiving e-mail of a particular type at any time by replying with the word REMOVE in the subject. Use the words REMOVE ALL in the subject to discontinue receiving all e-mail from us.

Cookies

We currently do not employ "cookies" but may do so in the future. A cookie is a small file of data sent by a web-site to your browser and stored on your computer. The cookie allows us to identify you on return visits to our site. Our use of cookies will be limited to serving you better. Our cookies will not contain personally identifiable information. Most browsers provide you the option to be notified when you are sent a cookie and choose whether or not to accept it. Some services on our web-site may not be available if you reject a cookie. In other cases you may be required to provide the same identification information multiple times if you choose not to store a cookie.

Links

Silver Brook Systems may provide links to other web sites. Silver Brook Systems is not responsible for the privacy practices or the content of these sites. We make no representation regarding the privacy of information entered outside the www.silverbrook.com domain.

Changes

Silver Brook Systems reserves the rights to amend its privacy policy at any time. Policy changes will be posted on the web site.

*Comments and questions about our privacy policy or practices should be sent to the Webmaster.